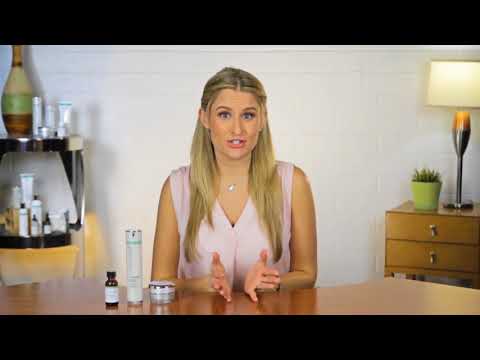 Revolutionizing
Cosmetic Dermatology
Discover Solvaderm's Professional Strength Products For Healthier And More Beautiful Skin.
About the product
If you are considering a cosmetic routine to be used at nighttime, you should definitely choose Solvaderm's Age Defying System. This is an anti-aging treatment that aims to delay the signs of aging appearing on your skin. The system boosts the healing and renewal of the skin and perfectly fits with the Age-Defying System (AM) designed by the same company.
A total of five products are included in the routine:
Dermpura: A reliable and top-quality cleanser that can assist in removing skin impurities while providing a hydration boost. It contains antioxidants and nutrients that promote general skin health and promote revitalization.
Maxatone: This toner can also help in cleansing the skin, but it also works on pore tightening and promotes hydration. It assists in protecting the skin from getting dry and greasy while promoting hydration balance.
Stemuderm: It is a revolutionary formulation intended to combat wrinkles. The formula relaxes your facial muscles and promotes regeneration and repair. It also secures an extra dose of moisture for your skin and ensures nutrients that can prevent further deterioration and enhance and maintain overall skin health.
Suvoderm: This is a formula designed to regenerate your skin while you are sleeping. It contains nutrients that promote rejuvenation and help the skin in repairing during the night. As a result, you may experience improved elasticity of the skin and restore a youthful appearance. The formula also protects the skin against damaging external and internal factors.
Usage
When it comes to Age-Defying System (PM), these are the steps you have to follow to ensure optimal results from the routine:
Step 1: Use Dermpura to cleanse your skin. Every skin care routine starts with cleansing your skin. Take an adequate amount of product and massage it into the skin using your palms. Use lukewarm water during the rinsing process.
Step 2: Before you proceed with this step, pat your skin dry. Now, use a cotton ball and apply Maxatone on cleansed and dry skin. Use circular movements and evenly cover the entire face. Give it a moment to absorb completely.
Step 3: Use Stemuderm to hydrate. Feel free to use a hefty amount of the product and spread evenly on your skin. Be thorough and allow it some time to completely absorb before moving to the next step.
Step 4: Apply Suvoderm to promote rejuvenation. You only need a small portion of the product that you should evenly spread on your entire face.
Ingredients
Dermpura

Chondrus Crispus (Seaweed) Extract : Losing moisture happens more often over time, but this compound can help to restore hydration levels to normal : If you are dealing with inflammation, it can have a soothing effect to prevent further damage.
Eriobotrya Japonica Extract : It is known as a skin softener, as well as hydration booster. The nutrients this ingredient contains are important to promote bright complexion and vitality of the skin.
Glycerin : It is crucial for boosting hydrating and fighting dehydration and dryness.
Sodium Olivate : It is a natural-sourced ingredient that can help to draw any impurities from deep skin layers and eliminate them to make room for young and healthy cells. There is no danger that it will make your skin dry.
Rose Hip Seed : Scientifically known as Rosa Rubiginosa, this ingredient has a considerable quantity of vitamin A, which is what enables it to boost renewal of the skin and enhance elasticity. The product also contains vitamins C and E, which can revitalize the skin and help in fighting against free radicals.

Maxatone

Hamamelis Virginiana (Witch Hazel) Extract : If you are looking to make your skin smooth, this ingredient can help. It assists in making your pores tightened thanks to its astringent traits. The ingredient also works on boosting hydrations and general skin balance while preventing oiliness.
Achillea Millefolium Extract : It can play a significant role in fighting blemishes and infections since it has antibacterial properties. Aside from that, it can help to elevate hydration levels.
Hyaluronic Acid : If you are looking for a formula to moisturize your skin, hyaluronic acid needs to be part of it. This compound promotes hydration by retaining moisture for a long time.
Symphytum Officinale Leaf Extract : Skin complexion can be brightened with this compound. It also has soothing effects and helps to improve skin clarity while assisting in dealing with inflammation.
Equisetum Arvense Extract : It can help to protect your skin against potentially damaging external factors. This is mostly thanks to its active ingredient – silica – which strengthens the skin.
Calendula Officinalis Flower Extract : This compound helps to fight against inflammation and helps to make your skin complexion brighter.
Glycyrrhiza Glabra (Licorice) Root Extract : It has an anti-irritating and calming effect on the skin to remove blemishes.
Citrus Medica Limonum (Lemon) Peel Extract : This compound is actually a plant-sourced toner. It helps to retain the moisture and has a pore-tightening effect that can assist in dealing with discoloration and dark spots.

Stemuderm

Malus Domestica Fruit Cell Culture : A special type of apple that grows in Switzerland served as a source for this ingredient. Its antioxidant properties boost skin healing and protection while regular application promotes youthfulness.
Acetyl Hexapeptide-8 : One of the peptides included in the formula that helps to make your skin smooth. It can work on ironing out imperfections, including wrinkles and other aging signs.
Dipeptide Diaminobutyroyl Benzylamide Diacetate : There is a Temple Viper Snake venom that this ingredient resembles but in a safe way. This compound was synthesized in a lab but it has the same effect in promoting suppleness of the skin.
Acetyl Glutamyl Heptapeptide-1 : It can help to relax the muscles of your face with an assist in stretching out the skin. This, in turn, minimizes the visibility of wrinkles.
Palmitoyl Oligopeptide : This peptide can boost the production of collagen, which can improve the elasticity of the skin over time.
Matrixyl 3000 (Palmitoyl Tetrapeptide-7 and Pentapeptide-3) : This combination of peptides is super-powerful when it comes to boosting the hydration levels of your skin and promoting regeneration and renewal.
Jojoba Seed Oil : Another component that contributes to the overall moisture levels of the skin. It promotes plumpness and stimulates absorption of other nutrients.
Apricot Kernel Oil : It has an intriguing texture that enables it to provide a hydration boost without causing greasiness. It also has a soothing effect on inflammation issues.
Squalane : A plant-sourced compound that acts as a wrinkle filler and promotes smoothness.
Hyaluronic Acid : This compound can hold thousand times more water than it weighs. It is an essential characteristic that enables the skin to retain hydration for longer.

Suvoderm

Niacinamide : You might not be familiar with this ingredient, but if we tell you this is actually vitamin B3, you will certainly know what you are dealing with. It has many potential benefits with the most important ones being dealing with discoloration and promoting bright complexion of the skin.
Cu Complex : Our skin actually needs an adequate dose of copper and that is what this ingredient delivers : Copper can help to promote revitalization and rejuvenation.
Hyaluronic Acid : It is a mandatory inclusion in all hydration routines because it has an amazing ability to lock in moisture for a long time.
Vitamin E : One of the most potent antioxidants out there. Not only it boosts the strength of your skin to fight damaging elements, but it also helps to achieve optimal moisture levels.
Alpha-Lipoic Acid : It finds its way deep into the skin and delivers a considerable hydration boost. Its effectiveness is supported by the fact that it is soluble in both fat and water.
Avocado Oil : Another compound that improves regeneration of the skin and damage repair. It can also help in providing relief to the inflamed skin.
Soybean Oil : It has a calming effect in cases when the skin is suffering from irritation. The compound also boosts elasticity of the skin.
Carnitine : A component that works on keeping the skin from going try. It also strengthens the protective barrier to improve defense lines against free radicals.
Retinol : A form of vitamin A, which is essential for nighttime skin repair. It can play an essential role in dealing with discoloration, fine lines, and any other imperfection :
Sage Extract : This compound is intended to deal with blemishes and it boosts overall skin appearance. It is also beneficial for the blood flow in the areas it is applied to.
Grape Seed Oil : You won't find many better sources of antioxidants than this plant. As a result, it can promote a youthful appearance and protect skin from deterioration.
Ubiquinone (Coenzyme Q-10) : Another potent antioxidant, but one that can also play a crucial role in hydrating the skin. However, strengthening the cells and minimizing oxidative damage is still its main characteristic.
Benefits
This routine is optimized to be used before you head to bed as it promotes rejuvenation and healing during the night.
It works perfectly with the AM regimen of the same system.
Each formulation included in the system was carefully chosen for promoting youthful appearance and rejuvenation.
The regimen can promote skin repair and protect the cells from oxidative stress.
The system does its magic while you are asleep. It helps to repair any damage the skin suffered during the day and promotes overall skin appearance and skin health.