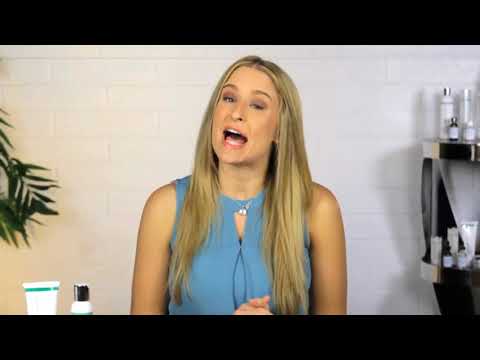 Revolutionizing
Cosmetic Dermatology
Discover Solvaderm's Professional Strength Products For Healthier And More Beautiful Skin.
About the product
Solvaderm has designed a special Daily Skin System (AM) for people whose skin is not that aging or damaged. This is an essential regimen for those looking to maintain the quality of their skin and prevent or delay aging signs.
The regimen includes a total of three products:
Rejuvoderm: The first on the list is a cleanser that acts as a purifier and is essential for skin care. It helps to exfoliate your skin and get rid of damaged and dying cells, which promotes rejuvenation every time you apply it on your face.
Size: (4.0 oz / 120 ml)
Maxatone: If you are looking to make your skin firm and tight, this toner can definitely help. Its ingredients are soothing and calming which is important for dealing with inflammation and irritation. The formula is also filled with nutrients, including antioxidants.
Size: (4.0 oz / 120 ml)
Dermaxsol: A moisturizer that you should use during the day because it also acts as a sunscreen. It actually has SPF 30 which is perfect to protect yourself against UV rays.
Size: (1.7 OZ / 50 ml)
Usage
If you want the Daily Skin System (AM) to work, it is essential to apply the productsin this order:
Step 1: Everything starts with Rejuvoderm: This is because this is a cleanser. Make your skin wet before applying it and don't forget to use lukewarm water when rinsing off.
Step 2: Maxatone is what you use to tone: A cotton ball or something similar is needed to apply this product. Make sure your skin is cleansed and dry before applying it.
Step 3: Dermaxsol is there to protect: Do not be shy with the amount of product you apply, especially if you are heading out soon. However, make sure to wait at least 20 minutes and then leave your home. Also, give it time to try and then proceed to applying makeup.
Ingredients
Rejuvoderm

Salicylic Acid: It is extremely gentle of your skin, but it does a wonderful job when it comes to exfoliating. It can help to purify your pores and eliminate skin cells that are dying or dead.
Lactic Acid: It belongs to the so-called AHA or alpha-hydroxy acid category. This means that it can fight against bacteria that lead to infection and promote skin renewal and regeneration.
Glycolic Acid: Another ingredient from the AHA group that works as a skin exfoliator and simultaneously assists in regulating oil balance. It can also help to purify your pores and eliminate dead cells.
Lavender Oil: An incredible skin hydration booster that can also help in improving the absorption of nutrients from other components of the formula.

Maxatone

Hamamelis Virginiana (Witch Hazel) Extract: Looking for an ingredient that promotes optimal skin tone? You've got it! Want it to also regulate oil balance? This compound does that, too!
Achillea Millefolium Extract: Think about it like this – it is a mixture of a purifier with antibacterial characteristics which promote skin clarity.
Hyaluronic Acid: Not everything is about moisturizing, there is something in retaining that moisture, too, and that is where hyaluronic acid comes into play. It works on smoothening your skin and lifting wrinkles.
Symphytum Officinale Leaf Extract: This compound helps to soothe the skin which can assist when dealing with inflammation. Allantoin, its active ingredient, makes the skin more resistant to infection and general damage.
Equisetum Arvense Extract: A compound whose active ingredient is silica, which is essential because it can strengthen skin cells and promote synthesis. Let's not forget that this boosts your skin's ability to resist potentially damaging factors and stay silky.
Calendula Officinalis Flower Extract: This compound can help to soothe the skin that is irritated or inflamed. It also works on promoting glow while ensuring that it lasts.
Glycyrrhiza Glabra (Licorice) Root Extract: Its scientific name may be hard to pronounce, but the important thing is that it supports skin's response to inflammation and irritation.
Citrus Medica Limonum (Lemon) Peel Extract: The final ingredient of this formula is equally important as it has protective properties and it also works on making your skin tight and smooth.

Dermaxsol

Zinc Oxide (7%) and Octinoxate (7.5%): If you are in the industry (or did your research), you know that these two agents are actually sunscreens that can protect your skin while neutralizing UV rays that can potentially damage your skin.
Glycerin: Often found in soaps, this is an emollient that does an incredible job in moisturizing. It makes your skin dewy and it works on keeping it that way for long.
Beeswax: Antioxidants are the primary weapon of this natural ingredient. Thanks to its humectant characteristics, the skin can do a better job in holding moisture.
Benefits
This system was designed to act in four different directions – to cleanse your skin, moisturize it, tone, and protect it.
It is an everyday regimen that is incredibly simple to use.
The regimen helps to enhance hydration levels without making your face greasy.
The system also works on protecting your skin against potentially damaging UV rays.
The regimen also assists in reducing dehydration and dryness while preventing free radicals from damaging the skin cells.