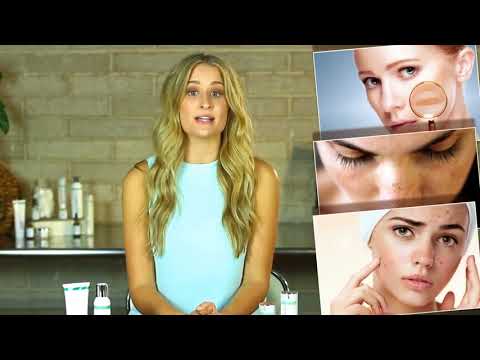 Revolutionizing
Cosmetic Dermatology
Discover Solvaderm's Professional Strength Products For Healthier And More Beautiful Skin.
About the products
Skin Correcting System (AM) is a premium formulation manufactured by Solvaderm. This regimen is intended for those dealing with hyperpigmentation issues. It features a mixture of several Solvadem products that fit well with each other and work on the joint goal in lightening dark spots and any other discoloration marks that are visible regardless of their cause. The formulations work on promoting skin radiance, vibrancy, and bright complexion.
Here is an overview of the products included in the Skin Correcting System AM:
Rejuvoderm: A product specifically made for skin that is prone to blemishes and oily skin. The formula eliminates any imperfections from your pores and promotes skin barrier protection while assisting in reducing and eliminating bacteria that cause acne. It also assists in preventing breakouts and subsequently helps to reduce dark spots.
Maxatone: A toner product designed to penetrate deeply into your pores and clean the imperfections from with it. It utilizes antimicrobial characteristics to purify the skin and brightens its complexion while working on reducing or eliminating blemishes and promoting clear skin.
Juvabrite: A formula specifically designed to promote skin complexion and boost recovery from any discoloration, including dark spots and other hyperpigmentation problems. The product supports skin's evenness and is particularly effective when used twice a day.
A daytime moisturizer: This daytime moisturizer is an ideal addition to protect your skin from the potentially damaging effects of sun ray. It secures SPF 30 protection and promotes smooth and tight skin. The moisturizer can be used as your daily makeup's base.
Usage
If you want the best results from the Skin Correcting System (AM), we suggest using the products as described below:
Step 1: Use Rejuvoderm to cleanse your skin:

This product should be applied while your skin is still wet. Use gentle moves to massage the product into the skin and rinse off with water, but make sure it is lukewarm.

Step 2: Apply Maxatone as a toner:

Grab a cotton pad and use it to apply immediately after cleansing when your skin is dry.

Step 3: Use Juvabrite to brighten dark spots:

Apply the product on your entire face by using circular massage moves. Focus on areas with discoloration.

Step 4: Apply daytime moisturizer for protection:

Don't hesitate to use a hefty amount of the item. Apply on the entire face by massaging it into the skin. It is vital to apply the moisturizer at least 20 minutes before sun exposure.
Ingredients
Rejuvoderm

Salicylic Acid: It works on removing damaged layers of your skin and gently lifts it. This ingredient also boosts rejuvenation and assists new cells to come up to the surface. It can help to eliminate germs that cause acne.
Lactic Acid: The first AHA (alpha-hydroxy acid) included in the product. It can improve cleansing and exfoliating the skin while accelerating revitalization and eliminating dark spots. It is gentle and safe for your skin.
Glycolic Acid: The second part of the AHA blend in this formula. It is also extremely gentle and suitable for various skin types. Glycolic acid helps to purify the skin and eliminate dead cells while repairing damaged skin and reducing blemishes.
Lavandula Angustifolia (Lavender) Oil: The inclusion of this ingredient promotes skin balance. It promotes skin condition and enables improved overall health of the skin. Lavender oil works well with AHAs in cleansing the skin's deep layers.

Maxatone

Hamamelis Virginiana (Witch Hazel) Extract: An excellent addition when it comes to promoting the balance of oils. It can also make skin tighter and optimize its tone, making it suitable for skin prone to blemishes.
Achillea Millefolium Extract: Most known for its toning and antibacterial characteristics, this compound supports optimal skin hydration and promotes retaining moisture.
Hyaluronic Acid: It acts as a magnet for moisture and has incredible retention capabilities which enable optimal hydration levels for a prolonged time.
Symphytum Officinale Leaf Extract: Thanks to the active component allantoin, this product can promote regeneration and repair of the skin by boosting the delivery of nutrients. It also can tighten your pores to make the skin smoother.
Equisetum Arvense Extract: A natural ingredient that can help in fighting inflammation and irritation, including but not limited to swelling and redness. It also promotes tightness of the skin.
Calendula Officinalis Flower Extract: This ingredient has anti-inflammatory properties and a soothing effect on a skin suffering from irritation. It also promotes radiance and bright complexion.
Glycyrrhiza Glabra (Licorice) Root Extract: It can also have a calming effect on skin dealing with irritation. It enhances skin tone and lightens dark spots while helping to get rid of any discoloration and hyperpigmentation.
Citrus Medica Limonum (Lemon) Peel Extract: A component with considerable astringent characteristics. It is rich with nutrients, especially antioxidants and vitamins, which helps to protect your skin from UV rays and oxidative damage.
Arctium Majus Root Extract: A compound that helps with oil balance and accelerates revitalization and healing.
Salvia Officinalis (Sage) Leaf Extract: It can help to optimize production of sebum which promotes hydration and prevents your skin from appearing too greasy.
Lavandula Angustifolia (Lavender) Extract: It can help to hydrate the deep layers of your skin. Thanks to its moisturizing properties, it helps to get rid of blemishes and enhances suppleness.

Juvabrite

Seaweed Extract: It accelerates skin revitalization and healing thanks to the considerable amount of minerals and vitamins. It can also help with hydration and make your skin smooth and dewy.
Hyaluronic Acid: A component that works on retaining moisture and can keep your skin hydration for longer.
Saxifraga Sarmentosa Extract: A component with considerable antiseptic and astringent properties. These work well together on the joint goal of helping to eliminate blemishes and promoting radiance.
Vitis Vinifera (Grape) Fruit Extract: A herbal antioxidant that can help protect your skin from damaging UV rays and other environmental hazards.
Mous Bombycis Root Extract: Thanks to its active compound arbutin, this ingredient can promote light complexion. It also has protective properties and is especially helpful against sun exposure and UV rays.
Scutellaria Baicalensis Root Extract: Another natural ingredient that has antioxidant characteristics and can help to keep away free radicals that induce oxidative damage.
Malva Sylvestris (Mallow) Extract: It promotes bright complexion of the skin and evens its tone while helping to fight against inflammation.
Mentha Piperita (Peppermint) Extract: A component that accelerates damage recovery and promotes healing. It can also assist in providing relief from various forms of irritations.
Primula Veris (Primula) Extract: This ingredient has antibacterial and antiseptic properties. It can help to make the skin clearer and promote blemish and irritation-free skin.
Alchemilla Vulgaris (Lady's Mantle) Extract: It has considerable antioxidant properties and helps to save the cells from deterioration. It also has soothing effects and can promote skin's evenness.
Veronica Officinalis (Speedwell Herb) Extract: Another herbal compound that helps to accelerate damage recovery. It has a calming effect that will assist in brightening your skin complexion.
Melissa Officinalis (Balm Mint) Extract: This compound has considerable anti-inflammatory and antibacterial characteristics. These work well together and can assist in dealing with irritation and even help with reversing aging signs.
Achillea millefollium (Yarrow) Extract: Its antiseptic characteristics help to purify the skin and brighten its tone. They also accelerate healing from any type of scars appearing on skin's surface.
Octinoxate (7.5%) and Zinc Oxide (7%): These are ingredients known for its effectiveness in protecting against sun exposure. They fit perfectly together and assist to block damaging effects of UV rays reaching your skin.
Glycerin: It is a potent exfoliator that also promotes hydration. It helps to moisturize your skin and assists in retaining moisture, too.
Beeswax: Thanks to its significant antibacterial characteristics, it can assist in dealing with germs and bacteria that cause acne. It also promotes retaining moisture.

Dermaxsol

Zinc Oxide (7%) and Octinoxate (7.5%): These sunscreen agents perform a dual function of blocking as well as neutralizing UVA and UVB rays on contact with your skin. Thus, sun damage is prevented.
Glycerin: This emollient significantly boosts your skin's moisture levels. It also makes your skin appear dewier for longer.
Beeswax: This ingredient contains plenty of antioxidants. Its powerful humectant properties help your skin lock in higher amounts of moisture and prevent the same from escaping by evaporating on the surface of your skin.
Benefits
This regimen was specially designed for dealing with blemishes.
The product can help to make the skin clearer and deal with any sort of hyperpigmentation and discoloration, including dark spots.
This system can help to protect your skin against sun exposure and free radicals that can cause oxidative damage.
The products can help in delivering the essential nutrients to your skin.
This AM routine is particularly fitting for addressing acne and any other dark spots, as well as optimizing hormonal balance.